For a limited time, Play & Park Structures is offering a SelfieSwing DEMO program for qualified customers. Now municipalities can test out this innovative new swing in their premier locations by offering expanded swing bay capacity, increased user engagement and social sharing, as well as attracting more park visitors!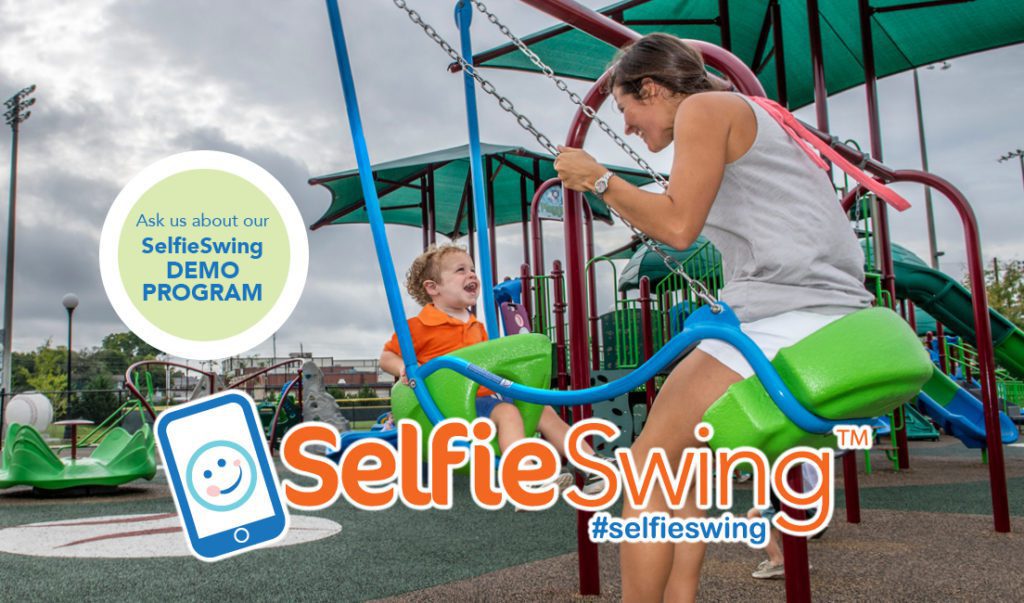 For the first time ever, a parent can swing with their child and capture the expression of joy on their faces, hands-free, with the patent-pending SelfieSwing! A unique molded-in cell phone pocket on the tot swing makes this possible. Once the phone is placed in the pocket and set to photo or video, parents can swing unencumbered and enjoy the experience of eye to eye contact with their child. Later, they can then relive the moment and share it with family and friends!
Below are some of the different SelfieSwing options. Three different ways to Be in the moment while capturing the memories!
Tweenmates Selfie Swing

Face-to-face interaction for parent and child
The swings can be placed in any swing bay with a 3.5″ or 5″ OD top rail
Side support bar for easy entry in swing
Roto-molded design in 15 color options and 22 metal accents
Seats offer maximum comfort and support
Exclusive, patent-pending design
Reflections Selfie Swing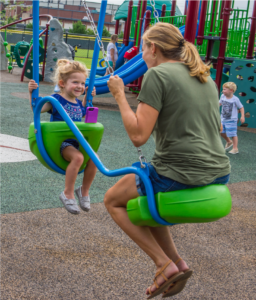 Face-to-face interaction for parent and child
Recessed phone pocket for hands-free pictures or video
Side support bar for easy entry and child placement in swing
Roto-molded design in 15 color options and 22 metal accents
Both seats offer maximum comfort and support
Exclusive, patent-pending design
Tot SelfieSwing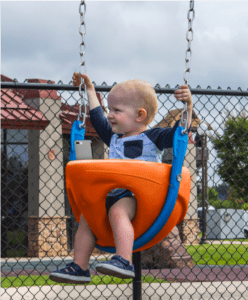 Fully enclosed seat comfortably supports 2-5 year-olds
Recessed phone pocket allows for hands-free pictures or video
Roto-molded design in 15 color options and 22 metal accents
Exclusive, patent-pending design
Totmates SelfieSwing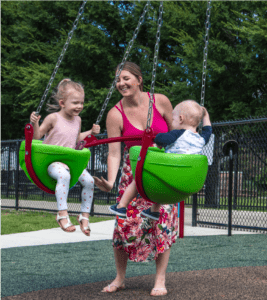 Fully enclosed seats comfortably support two 2-5 year-olds
Face to face swing experience for siblings and friends
Recessed phone pocket allows for hands-free pictures and videos
Roto-molded design in 15 color options and 22 metal accents
Side support bar allows easy entry to seats